Disengagement and young people
It has been very difficult to gain data on disengagement by young people from education. Part of the reason has been a definition. It is recognised that there is no standard definition of what is a disengaged student. Therefore the collection of any data is quite problematic and there is no database held by anyone with this group identified and quantified.
Far North Region Department of Education & Training define disengaged young people as:
remote area young people that are boarding school students (students who have returned to community from boarding colleges down south);


highly mobile young people including those from interstate who are not enrolled.


Youth Justice – characterised as disengaged for a number of years and high percentage are Indigenous;


Early school leavers


young people not at home and not enrolled;


young people identified/referred via public;


young people previously enrolled in home school and no longer enrolled; and


remote student – post compulsory but no program offered in the community and not enrolled.
Data collected in 2013 by Department Education in the Far North Region had comparative attendance rates for Cairns State High Schools/Colleges and Far North Queensland Region State High Schools/colleges to Queensland State High Schools in 2012 are as follows: (2011 figures in brackets).
Cairns High Schools: 87.7% (88.8%)
FNR State High Schools: 86.3% (87%)
State High schools: 88.6% (88.6%)
An early exit survey was administered by DET for the past 3 years. In semester 1 2012 there were over 500 students who were early leavers from state schools. While most found their way back to education a significant number (over 100) were still to be enrolled somewhere. Almost 50% of these young people were indigenous. Gender was spread evenly
[1] Report for Director General Department Education, Training & Employment 2013 regarding Disengaged Young People in the Far North for the Cairns Safer Street Taskforce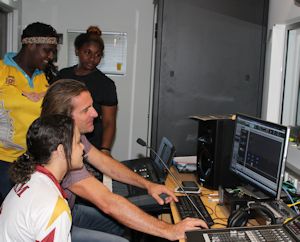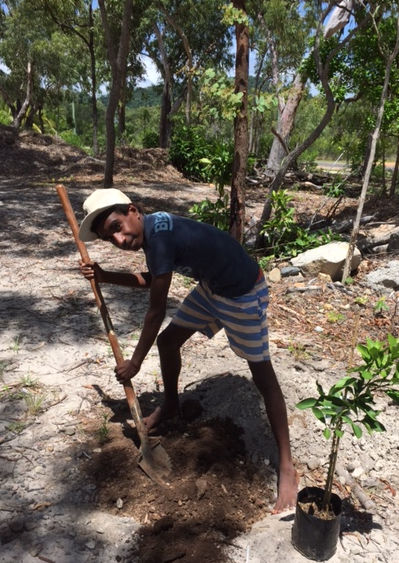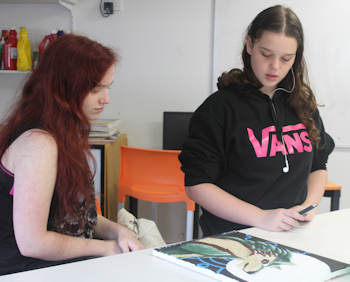 Enquiries and referrals for enrolment can come from a number of sources including; parents, family members, government and care agencies, including other schools, Youth Justice, Youth Mental Health Service and the Department of Communities, Child Safety and Disability Services as well as young people who self-refer.
The enrolment process involves the initial enquiry or referral of a young person to the College. It then consists of the sharing of information between the referral agency and/or family and the college so that an informed decision can be made about whether the young person meets the enrolment criteria and the suitability of the Special Assistance School for the young person.
Enrolment Applications, Referrals and Case Conference
Any application or referral to the school is managed through the Heads of Campus. The application and/or referral meeting will include, as many of the following as possible: the young person, family member[s], representative from referring agency if required, Principal. The college Guidance Counsellor may also be introduced as they may undertake some assessment work with the student. An opportunity to look around the school, meet some people will also take place.
Holy Spirit College is accredited and funded as a Special Assistance School; to enrol a young person must be of age to participate in secondary schooling from year levels 7 to 12 and disengaged from schooling and/or a 'relevant student'. The explanation of disengaged can be active or passive:
As an accredited and funded Special Assistance School, Holy Spirit College needs to ensure strict guidelines to ethically provide a pathway for students outside the preferred traditional mainstream education system. To meet this criterion a young person must:
Have demonstrated attendance with Secondary education, genuinely attempting to engage with mainstream education processes and pathways.
Be actively disengaged, not been enrolled in and/or attended a secondary school for a significant period resulting in a gap between chronological age and their level of educational attainment.
Actively disengaged in that they have low attendance at a secondary school in which they are enrolled e.g. less than 70% over a long period of time without a valid reason
Passively engaged in education. These are young people who are enrolled in schools but are demonstrating significantly lower than average attainment scores in assessable subjects e.g. D or less and/ or have a high absence or suspension rate
Relevant students means students who:

(a) would not otherwise be –

(i) enrolled and attending school while of compulsory school age; or

(ii) participating in an eligible option full-time, or in paid employment for at least 25 hours each week, during the compulsory participation phase; and

(b) are not provisionally registered, or registered, for home education.
Commencement of Enrolment
Once a young person is accepted into the College they are assigned a mentor. The mentors meet with the young people both individually and in small groups on a regular basis. The families and/or care agencies are kept informed of the young person's progress on a regular basis. Each young person has their individual needs identified and a plan developed.
At the commencement of the student's enrolment a care team meeting is conducted with the student. The meeting could include the following people depending on the situation – young person, family, Head of Campus, Principal, teacher and Guidance Counsellor. An individual learning plan will start to be developed.
A summary of this plan is presented to the teacher-mentors to enable a consistent approach in working with the student's enrolment. Regular reviews of these plans are conducted throughout the year, including consultation with parents.
There are ongoing planning meetings with relevant staff, student and family to assess where the young person is at and resolve any barriers.
Fees: Special Assistance School
Although we are a no-fee Catholic school for tuition, there may be occassions such as trips when we ask families to contribute to the cost.
There is a cost for the boarding facilities in Cooktown as this is not covered by the 'Special Assistance School' funding model.