Holy Spirit College offers a unique environment within a nurturing and supportive community, in a family-like environment. We provide accommodation to young people who are enrolled in the HSC Day School.
Young people may become either full (for 7 days a week during term time) or weekly residents (Monday morning to Friday afternoon). Overnight or short-stay residential options may also be available to young people on a case-by-case basis.
There are no separate enrolment criteria for learning in residence students. When young people enrol at Holy Spirit their parents/caregivers may choose to change their daughter or son's status between that of a day student, weekly resident or full time resident according to their circumstances and the availability of accommodation.
All policies, procedures and guidelines of the day school and the residence are derived from the same underlying Christian Catholic ethos. Although there are differences between the residences and day school, the welfare, expectations and support structures that exist in the day school also apply to resident young people and staff.
Living at college offers many advantages – time that would otherwise be allocated to travel can be better used, enabling residents to be fully engaged and enjoy all that is on offer.
Our boarding house staff members recognise that they have a special responsibility for the holistic development of all our resident young people. Although boarding life does not replace family life, our house parents do become second parents for our boarders. The Boarding Parents nurture a family atmosphere by:
Helping all young people recognize their contribution to the building up of a family spirit,
Promoting a healthy and positive attitude towards others in a spirit of acceptance, respect and genuine concern for one another,
Promoting a cooperative and supportive atmosphere between people,
Being consistent, fair and just in dealings with all young people,
Assisting all young people to gain medical and other support services as required
Maintaining a high standard of integrity,
Ensuring living areas are maintained in a clean and tidy manner,
Promoting a routine of daily life, and
Developing Right Relationships with all boarders.
Our staff understand the challenges faced by adolescents living away from home. They are committed to providing the highest levels of care and support to each young person who is boarding with us and to helping them develop the courage and confidence to take on the challenges of study, work and life. While rules are kept to a minimum, those we have in place are for the explicit safety and wellbeing of all young people. There is an expectation that these are respected.
The young people are encouraged to take responsibility for their own actions on their journey to becoming kind, independent and resilient adults. Our priority is to recognise and understand the needs, interests and personality of each person in a safe, friendly environment allowing for the progressive development of their independence and confidence.
Holy Spirit College is a designated 'Special Assistance School' for young people disengaged from other types of education. As such we do not charge tuition fees; there are fees for young people living in the Cooktown residences. There are also costs to pay for young people's uniforms and other individual student expenditures.
Boarding fees (for Australian Resident Students) are payable in advance at the commencement of each term.
The College reserves the right to alter the boarding fees and charges at any time.
The College may incur expenditure on items as may reasonably be required for the student during each term and shall be reimbursed by the parents or guardians upon the issuing of a Tax Invoice. Fees for additional charges are payable forthwith upon the issuing of a Tax Invoice.
A student shall not be able to commence boarding at the College if the boarding fees for the current term have not been paid. The College will grant an extension of time for payment only if there are exceptional circumstances outside of the parents' control. A request for such an extension of time for payment shall be made in writing to the College addressed to the Business Manager.
Change of Boarding Status and Withdrawal of a Student
A student may be withdrawn from the Boarding School by the primary carer of the young person, giving at least one term's written notice (or pro‐rata therewith at the discretion of the Principal or Business Manager) prior to the withdrawal. Unless otherwise agreed to by the College, in the absence of the required notice, fees shall be in full for the term in respect of which the withdrawal is made.
The same notice and conditions apply where a student is to change status; eg boarder to day student. The college does not refund boarding fees as the position has been allocated for the term.
The College may specify a date each year by which re‐enrolment for the ensuing year must be confirmed. A place in the College cannot be guaranteed for a student whose enrolment is not confirmed by the date specified. Unless otherwise agreed to by the College, in the event of withdrawal of a student after confirmation of re‐enrolment and prior to the commencement of the ensuing year, the College will require payment of boarding fees for one full term of the ensuing year.
Government Financial Assistance
Financial assistance is available from the State & Commonwealth Governments for a variety of benefits. Parents should make enquiries with either State or Commonwealth Government departments as appropriate.
Commonwealth Assistance for Isolated Children (AIC) Scheme
Abstudy
Phone: 132318
Phone: 1800 132 317
Queensland School Financial Services Phone: 1800 248 997
Queensland Transport Phone: 07 4639 0784
2022 Schedule of Boarding Fees
*Boarding Fees include Food, Accommodation, Residential Supervision, Health Care, Laundry Facilities and Cleaning. Once a place has been offered and accepted by the young person the term fees applicable are non refundable. Cancellations require one term notice to be effective.
Fees are reviewed on an annual basis and are set in November for the following year.
As a specialised school offering a live-in option we believe …
…our mission is to help young people with their social-emotional, educational and spiritual needs, through providing a flexible and alternative option to mainstream schools. We work with those students who need extra help in order to re-engage with schooling to be successful.
… that not all schools work for every young person; there is no one-size fits all in education. Some young people simply need a smaller and personalised education to assist them to be successful. Other young people need more work on social skills to assist them to develop right relationships in building a strong foundation for their futures. Individualised attention and a consistent and good structure are essential when working with these young people, and with it they thrive. With a feeling of success and a deeper understanding of themselves the young people can move on to the next phase of their lives which may be another boarding school, further education or into the workforce.
… many behaviour problems with teenagers begins with a sense of failure in their learning. Instead of taking pride in their successes they become frustrated and angry and stop trying or start fighting and participating in other behaviours.
… with appropriate collaboration between the college and families, along with individualised assistance and structure, within a boarding environment, we can help many who would not have succeeded otherwise. Without college and family working together, in assisting a young person, there is a smaller chance of success.
… our college's flexible system can accommodate those who would not succeed in other environments. Our flexible system means young people have opportunities to improve and begin to work towards a more positive future.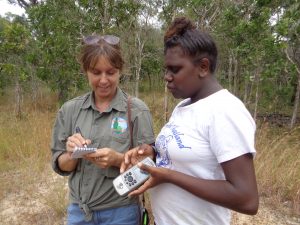 What bedding do I need to bring?
You will not need to bring most linen with you, as sheet, pillow cases and towels are provided. You will need to bring:


Continental quilt or blankets
Two continental quilt covers
Pillow
What type of personal clothing do I need to bring?
Your personal clothing should include the following:



Appropriate casual clothes, at least
Sleepwear
Underwear, at least four changes
Dressing gown or tracksuit for wearing in common areas
Toiletries
Mesh bag for washing
Slippers or thongs
Sneakers or other closed shoes for day school
Bathers or appropriate clothes for swimming
Sufficient coat hangers for clothes

All of your clothing must have name tags on them.
Laptops, iPods and tablets are permitted. (Headphones must be used during study times and after lights out.)
Bed lamp
Personal items
Can I bring my own computer?
Yes you can. Laptops or tablets are allowed and students will have access to the school network via a virtual desktop across our wireless network.
Is there Internet Access?
Yes there is. The Boarding House has wireless connection with the School Network and there are computers on site that can be used by students.
Can I bring my mobile phone?
Mobile phones are permitted but rules must be adhered to as to when the student is and is not allowed to have them in their possession.
Do I have to keep my room clean and tidy?
Yes! While the housekeeper will vacuum the rooms every day you will be expected to keep your room tidy and make your bed daily. A casual room inspection is done each morning. Boarders cannot go out on leave until their rooms are tidy!
If I have a worry or personal problem to whom can I turn?
You can talk to your House Parent[s], the Campus Administrator, your mentors or other staff you have a right relationship with, and don't forget you can talk to other boarders, if appropriate.
What is there to do on weekends?
The weekends are a mix of organised activities and unstructured time. Outings are organised each weekend including fishing, swimming, other sporting activities. Leisure time can mean staying in for the day and you can enjoy DVD nights and the chance to unwind from your busy week.
How much money do I need?
Each person has a locker for the safety of personal items such as money, you can also have staff lock it in the main office for you . However, you will only need small amounts of money to cover your shopping for toiletries and treats. We discourage young people having large sums of money in their rooms. Small amounts of pocket money are kept safely by most girls, sums over $50 are rarely needed and can provide too great a temptation for others. This is a constant concern; the only consistently successful answer is never to have large sums of cash at school.
FOR PARENTS, FAMILIES AND CARERS
What kind of access do parents have to their young people?
Parents have unlimited access to their children either by phone, e-mail or in person. Parents are welcome to have dinner in the Dining Room if they are in town and may take their child/ren out for afternoon tea or dinner at any time.

Young people enjoy liberal leave. Apart from occasional compulsory weekend activities during the year, young people may go out on any weekend. (Staff will recommend otherwise if they deem it advisable!). We are, however, very strict about granting leave: both the parent AND host family must contact the Campus Administrator if anyone other than family members are taking the boarder out for the day or weekend. We take our duty of care very seriously!

Young people must be signed in and out of the College by a family member.
What happens if my child is sick?
If the student is unable to attend school because of an illness the Boarding House Parent will treat each child individually and care for them as she would her own child. Doctors' appointments are made where deemed necessary and a supervisor will remain in the Boarding House for the day to care for child. Parents will be contacted and kept informed.
Who do I contact if I have a concern?
Frequent communication between staff and parents' is welcome and essential. You are welcome to ring the Senior House Parents when you have a concern. The Senior House Parents will direct you to the relevant person who will address boarding or school matters. If the concern or issue is of a serious nature you can contact the Campus Administrator or Principal. It is always better to discuss your concern with a staff member than to be worrying at home.